Our Method
Based on our more than 30 years teaching experience, our teaching method is a unique combination of the famous Russian piano tradition and our innovative ideas. The way we teach piano encourages students to develop their musical abilities to the peak of their potential. A great emphasis is placed on the beginner's stage of learning piano as we understand: the right start makes a huge difference.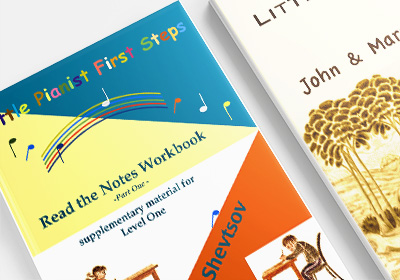 Our "Little Pianist. First Steps" books focus on learning correct hand position, flexibility and freedom of movements and good playing habits.
The results are amazing! The Method gives young children such a remarkable jumpstart, that our students complete 8 Grades of Piano (RCM) after only 3 years of studies.
The most talented of our students usually achieve Grade 10 – ARCT levels after 5 years of studies. For the best results, we recommend to start learning piano at the age of 5 and in certain cases 4 years old.
We believe that all children have a potential to achieve very advanced level in playing piano if they have an opportunity to use and enjoy the right way of learning.
Links: